You are here
MUSIC CITY CENTER TO HOST RESTAURANT OPEN HOUSE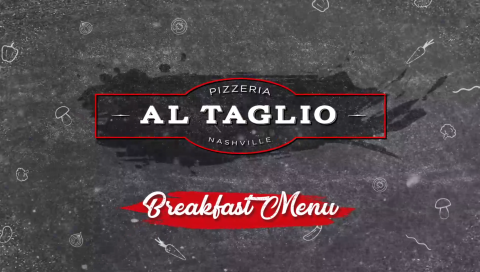 NASHVILLE, Tenn. – Music City Center will host an open house of its Al Taglio restaurant on Wednesday, September 6. The downtown pizzeria and café is expanding its hours and menu to include breakfast.
Al Taglio is a fast-casual restaurant that serves convention center guests, locals, and tourists alike. The dining space is owned and operated by the center and located in the southeast corner of the building. The new menu options include breakfast pizzas, paninis, burritos, and pastries. Barista beverages with Frothy Monkey coffee are also available.
Customers who attend the open house will enjoy a free cup of coffee with the purchase of a breakfast entrée, plus a coupon for 15% off a future purchase.
     WHO:         Music City Center
                        Al Taglio
     WHAT:       Restaurant Open House
     WHEN:       Wednesday, September 6, 2023
                        7:00 a.m. – 3:30 p.m.
     WHERE:    Al Taglio
                       321 Rep. John Lewis Way S.
                       (corner of Rep. John Lewis Way S. & Korean Veterans Blvd)
To view a promotional video for Al Taglio breakfast offerings, visit the Music City Center YouTube channel at https://www.youtube.com/watch?v=cmCvKwq17Xk.
For media coverage and parking, please contact Communications Director Heather Jensen at heather.jensen@nashvillemcc.com or (615) 401-1420 prior to the event.
About Music City Center
Located in the heart of downtown Nashville, Music City Center (MCC) is a 2.1 million square foot convention center with more than 353,000 square feet of exhibit hall space, two ballrooms, 55 meeting rooms, and a covered parking garage with 1,800 spaces. The mission of MCC is to create significant economic benefit for the greater Nashville area, while focusing on community inclusion, sustainability, and exceptional customer service, through conventions, trade shows, and community events.
###