You are here
Here at the Music City Center we celebrate the culture, warmth and vibrancy of our truly one of a kind city. Our food is a culinary expression celebrating Nashville in that very same spirit.
Bringing our food to life is Executive Chef Max Knoepfel. In support of regional authenticity and local bounty, Chef Max and the Music City Center embrace partnerships with local and regional farms and businesses. Our team is dedicated to the simple idea of making sure every guest gets an honest and authentic taste of Nashville.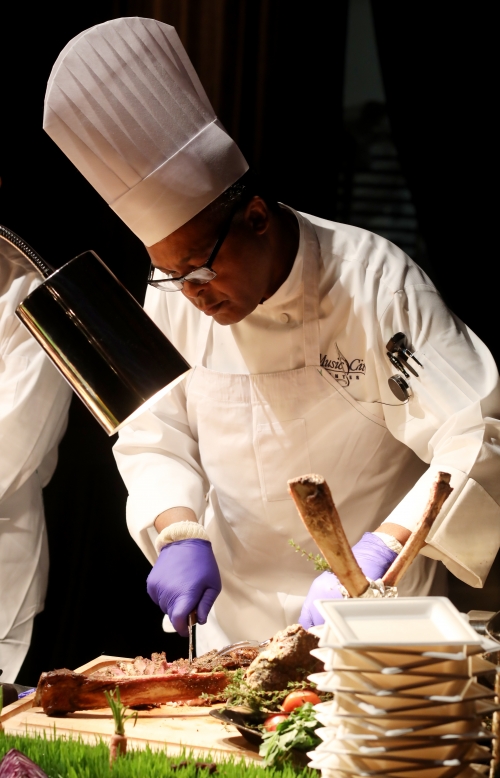 Dining Options
With 600,000 guests annually, the team in the kitchen has mastered the art of thinking outside the box and finding something for everyone. Pulling inspiration from local, seasonal produce, Executive Chef Max Knoepfel is a master of working with our customers to create a menu that is unique to their event, style and budget.
Beyond our in-house catering menu, we have two restaurants and Dunkin donuts located on site. Fresh Pick Market & Café is a fast-casual option that offers breakfast, lunch and dinner along with grab-and-go snack and drink options. Al Taglio is a Roman-style pizzeria offering a pizza and café menu along with a full bar featuring local beers and spirits.
Explore Food & Beverage