You are here
Catering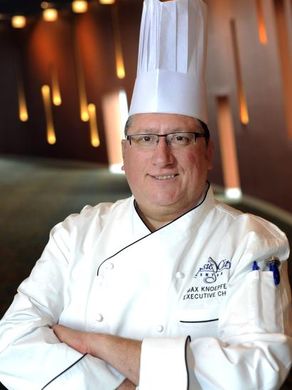 The Music City Center kitchen is run by award-winning Executive Chef Max Knoepfel. He is passionate about combining trendsetting cuisine with local flavor to create a truly authentic Nashville dining experience. Chef Max and his talented team work diligently to meet the needs of customers, planning and preparing customized menus based on event, style, and budget, as well as dietary needs.
Sustainability is also a priority in our kitchen. Ingredients are regionally and locally sourced. Food waste is reduced by donating leftover food, composting food scraps, and recycling cooking oil. Additionally, food service items are either compostable, reusable, or recyclable. Our commitment to these sustainability initiatives reduces our environmental impact, while also allowing us to support our community and better serve our guests.
Catering services include social meals, receptions, exhibitor/booth catering, and retail cart concessions. For more information, please contact Catering Sales at (615) 401-1360.